Is technology drawing your family together or driving it apart?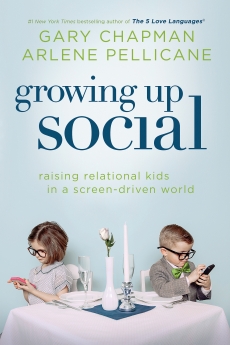 In this digital age, children are spending more and more time interacting with a screen and less time playing outside, reading a book, or interacting with a parent. While technology can benefit us, it can also erode a sense of togetherness and hinder a child's emotional and social development.
In
Growing Up Social
, Gary Chapman and Arlene Pellicane will empower you with the tools you need to make positive changes . . . starting
today
. Through stories, wit, and wisdom, you'll discover how to take back your home from an overdependence on screens. Plus, you'll learn to teach the five A+ skills that every child needs to master: affection, appreciation, anger management, apology, and attention.
Learn how to:
Replace mindless screen time with meaningful family time
Establish simple boundaries that make a huge difference
Discover what's working for families that have become screen savvy
Equip your child to be relationally rich in a digital world
Learn healthy ways to occupy your child while you get things done
Now is the time to equip your child with a healthy involvement with screens and an even healthier involvement with others.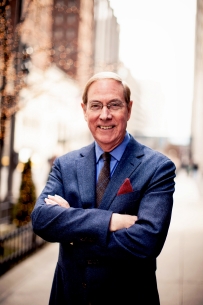 Married more than 45 years to Karolyn, Dr. Gary Chapman is just the man to turn to for help on improving or healing our most important relationships. His own life experiences, plus over forty years of pastoring and marriage counseling, led him to publish his first book in the Love Language series, The 5 Love Languages. Chapman speaks to thousands of couples nationwide through his
weekend marriage conferences
. He hosts a nationally syndicated radio program,
Love Language Minute
, and a Saturday morning program,
Building Relationships with Dr. Gary Chapman
, that air on more than 400 stations. Dr. Chapman also serves as senior associate pastor at
Calvary
Baptist
Church
in
Winston-Salem
,
North Carolina
.
Dr. Chapman and his wife have two adult children and two grandchildren, and currently live in Winston-Salem, North Carolina.
Arlene Pellicane
loves to encourage women and strengthen families through her writing and speaking. Author of 31 Days to a Happy Husband and 31 Days to a Younger You, she believes that anyone can experience positive life change!
Readers love Arlene's upbeat personality and authenticity. Arlene has appeared on national television and radio programs such as The 700 Club and Turning Point with Dr. David Jeremiah.
Arlene and her happy husband James live in
San Diego
with their three children.
My Thoughts:
Reading this book was a bit unnerving for me at the beginning, because although I know my children spend way to much time in front of the screen and although I desperately want to change that, the fact remains that for undisclosed reasons, that is not so easy to do.

This is not an anti-technology book. As Dr Chapman said, technology is here to stay, but it is not all bad either. This book is a guide, a book of facts, and statistics about how the use of technology affects our children and what we can do about that. Technology as everything else in our lives has its place, but needs to be monitored and limited especially in the lives of our children.

Dr Chapman and Arlene give lots of help with that. They also address five A+ areas in our children's lives that need to be mastered - Affection, Appreciation, Anger management, Apologizing, and Attention. The focus of this book is that social development is not learned through technology, social media, gaming, etc... Instead it is learned through family time, activities with people, doing things together. There are lots of tips for incorporating those things into our lives.

There may be some repetitive information in this book, as well as facts you hear on the media, but coupled with God's will for our lives as Christians and good sound advice, this book is a great asset to have. Incorporating change is not always easy, but sometimes it is necessary if we want to develop truly social adults. For me, it was certainly worth the read.

A big thanks to Moody for sharing this book with me in exchange for my review.