Every girl has a secret she hopes the light will never find— but the demons already have. Battles between unseen forces of good and evil have made unlikely friends out of high school juniors Krystal, Mackenzie, Tammi, and Sadie, who share similar secrets from their traumatic pasts. As Krystal's lifelong friendship with Bryce grows into something more, her new friendship with Mackenzie is tested. While Tammi and Sadie heal from their injuries caused by a horrific accident, their deeper wounds fester as tension grown between them. When a handsome nurse and a sultry singer join the group, things become even more tangled. Will the relationships survive the epic spiritual battles raging around them? Or will the demons keep them chained to their secrets?
Click here to purchase your copy.
About the Author
Beckie Lindsey is an award-winning author, poet, blogger, and the editor of Southern California Christian Voice, a division of One Christian Voice, a national news syndicating agency. She is a major coffeeholic and enjoys a good book with a cat on her lap. She also loves to hike and hang out with family and friends. Beckie and her husband, Scott have three adult children, two adorable cats and live in California.
My Thoughts:
This book started out kind of random with a couple of girls in the hospital and quickly dove into the deep topics such as abuse, incest, suicide and serious eating disorders. I felt like I had missed something. I immediately started looking into Book One in the series and to see what happened. I haven't had a chance to read it yet, but I am assuming it must end in some form of a cliff hanger, so before you pick up this one to read, I would strongly suggest starting with the first book. Yes, You can read this as a stand alone, but I feel you will be better equipped to understand what is going on if you take it from the start.




Four girls, who are "friends", are facing some of life's toughest challenges. They struggle to find meaning through it all, and face the future after things they treasure are taken away. These are typical teens with all kinds of insecurities and ongoing drama. However, their feelings and emotions are a real part of life and make total sense.

It also had an "otherworldly" feature with demons and angels in most scenes. It was an interesting take on spiritual warfare. At times, the demons were a bit disturbing, however I do think the use of them in the book provides great insight for what may really be happening in any given situation. The demons were named names such as Abuse, Incest, Bitterness, Anger, Fear, Depression, Bulimia, and they showed up often. There were also angels, who were summoned by prayer, to drive away the demons and encourage those who prayed.




If you have dealt with the pain of sexual abuse, or eating disorders, mental illness, or thoughts of suicide, this book may, or may not be the book for you. It could certainly be a trigger if reading about those topics bothers you. However, there is also much positive insight to dwell on too, so don't just write it off.




The book ends in a bit of a cliffhanger so you will want to be prepared to read the next book in the series when it releases. Overall, I found this book interesting in its own right.

I enjoyed reading this book, and would like to read the first one to catch up, and am looking forward to seeing what happens in the next. The biggest thing I took away from this book, was how essential and important prayer is! Alot of teens in today's society are likely struggling with these issues. However, if your teen is very "sheltered", I would advise some parental caution, especially for younger teens.




I received a complimentary copy this book from Celebrate Lit and author. I was not asked to write a positive review. All opinions are my own.
Guest Post from Beckie
Why I write YA and the BFA series
I believe a teenager still exists inside each of us. We hear a familiar tune from our "glory days" and are instantly tapping our toes. Mentally, we're back in high school —poofy bangs, scrunchie, neon off-the-shoulder sweatshirt — and all. Oh, wait. That's me back in the '80s! Ah, yes. There is something wonderfully awful about those coming-of-age years. From the first kiss to the first breakup, there are memories we cherish and some we don't care to ever revisit. Being a teen can be exciting, confusing, painful, joyous, or even all of those things at once! No matter how different your teenage experience was from mine, one thing is true for us all: these years have an enormous impact on who we become as adults. We can all sympathize with the plight of puberty and the longing for independence and acceptance. Yeah, there's still a teenager in all of us! These are the reasons I write YA. My hope is to use the power of storytelling to move past barriers and open hearts to accept how much God loves and desires a personal relationship with us. At every age, we all need the grace and love of Jesus. In the Beauties from Ashes (BFA) series, I write about relatable characters with difficult issues and traumatic pasts to enlighten readers about the unseen spiritual battle referred to in Scripture. Each character has a secret that has left them vulnerable to the battle in an invisible realm where demonic creatures fight to keep them chained to their pasts and angels of light work to free them. The characters and their issues are complex, just like real life. In fact, some of the topics are often considered too taboo to talk about openly. But what is left in the dark, festers and grows. It is only in the light that we can be free. In the BFA series, readers experience the character's quest for truth, love, grace, and freedom while hopefully finding the same for themselves.
Blog Stops
Giveaway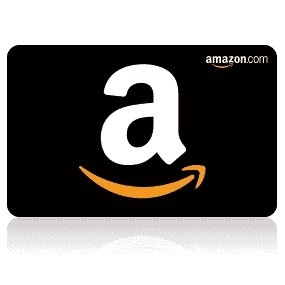 To celebrate her tour, Beckie is giving away a grand prize of a $50 Amazon gift card!!